PropTechs can apply online or through third parties until June 30, 2023 in 8 categories.
You can find out in which categories you can apply* below.
A high-class jury (selected from the category sponsors and high-ranking VCs or business angels) will select two finalists per category in a pre-selection process. The nominees will then be invited to the final pitches on September 28, 2023 at Palais Berg.
*Please note that you will be redirected to an online form when you apply. Here you will need a Google account to fill out the form and upload your pitch deck.
Best digital concept & service for tenants/homeowners
sponsored by
Digital Real Estate Marketing
Most impressive solution for (digital) real estate marketing
sponsored by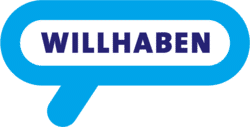 Outstanding contribution in sustainability
sponsored by
Outstanding contribution in property & facility management
sponsored by
Most innovative solution in planning & construction
sponsored by
Best digital solution in invest & finance
sponsored by
Austrian PropTech of the Year
Most successful PropTech by funding & expansion in 2022-2023
sponsored by
Best Corporate-PropTech Project
Most successful cooperation of the year 2022-2023
sponsored by